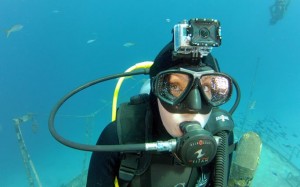 Yes, the Go Pro Hero HD 2 has always had the ability to go underwater for snorkeling, scuba diving and the like. And yes, we will acknowledge those particular pictures have not always been the clearest. The domed lens that is on the Go Pro camera is the culprit and the new dive housing just released aims to correct this small misgiving.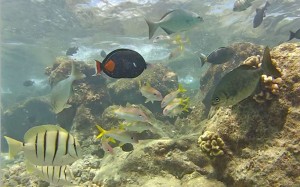 The new accessory has been specifically designed for diving and includes a large flat lens to provide a clearer picture than previously possible. It has a lens cap with tether string so you don't lose it and will mount to you or your gear via a number of mounting brackets. You can go just as deep as before, 197 feet (60M) but you shouldn't see the fuzziness in your photos and video that was often present using the standard Go Pro camera set-up.
The retail price for the dive housing is $49.99 US.